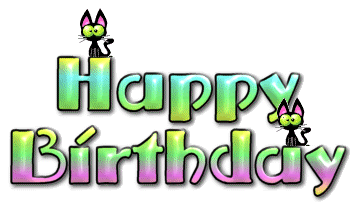 Today it is my our birthday - Merlin and me are six today.
Since Merlin is a girl (but not a 'lady') I have picked a nice pink and girly picture for her.
I get called "You little B*****d" sometimes and hoooman says that we are "Bad" other times. I admit that she might call me these nasty names more than she does Merlin - but Merlin is Miss Goody Two Paws and she is b-o-r-i-n-g.
I look too handsome to be a bad cat.